Your Stories: "Babies Can't Wait" Postcards Delivered
Over 100 Illinois families have shared their Early Intervention stories with us so far--read their powerful postcards below!
Earlier this year, Raising Illinois launched our Babies Can't Wait postcard campaign to hear from families about the impact that Early Intervention (EI) has had on their children, and their experiences with the program. We received over 100 submissions, and the stories we heard reflect both the critical impact that EI services have on infant/toddler development, and the challenges families face in accessing these vital services.
We encourage you to read through the powerful stories below, and to contact your legislators today urging them to approve a Fiscal Year 2024 budget that includes the Governor's proposed $40 million increase for Early Intervention.  
Early Childhood Advocacy Day 2023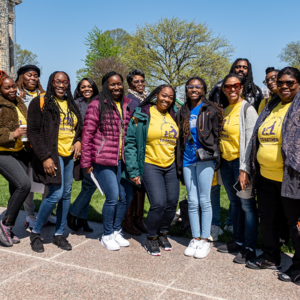 Our Priority: Optimized Early Intervention
Across Illinois, there is a clear lack of awareness of Early Intervention (EI) services available to families and the criteria for who can access these services, even among early childhood and health care providers. Raising Illinois is committed to ensuring equitable access to EI services and supports that can make a lifelong difference.