Our coalition is made up of advocates of all kinds: early childhood providers, policy professionals, legislators, parents and community members, and we know that advocacy is nothing without action. Here in our Action Center, you'll find a variety of different actions that you can take in support of Illinois' infants, toddlers and expecting families. If you have an action you'd like to see here, send the information to communications@raisingillinois.org. Actions will be updated regularly, so check this space often and make sure you're following us on Twitter @RaisingIllinois for the latest updates!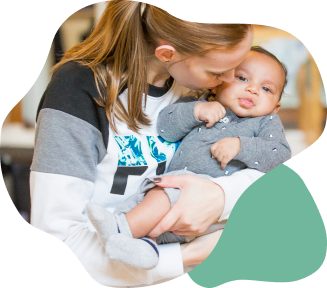 Webinar: Climate & Young Children
Stanford Center on Early Childhood
Join the Stanford Center on Early Childhood for this important webinar on climate and young children. Come hear from those who are studying and witnessing the impacts of climate change on the youngest in our communities, as they share their thinking, explore connections, advance solutions, and chart paths forward.
Timeline: Physical and Mental Health & Community September 21, 2023 11 a.m. CT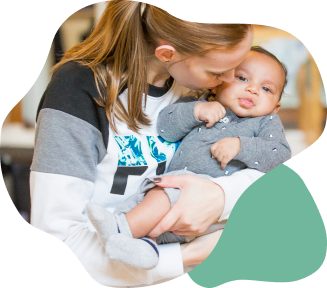 Coffee With Daniela
Shriver Center on Poverty Law
Daniela Velez-Clucas, Shriver Center Healthcare Justice/Immigration Attorney is hosting bi-weekly virtual gatherings where enrollment assisters and community members can bring their questions regarding immigrant eligibility for health coverage, enrollment in Medicaid/Medicaid-like programs like HBIA/HBIS and other questions at the intersection of immigration law and health care coverage.
Daniela Velez-Clucas, abogada de justicia de salud/inmigracion del Centro
Shriver, esta organizando reuniones virtuales quincenales donde las asistentes de
inscripcion y las miembros de la comunidad pueden hacer sus preguntas sobre elegibilidad de las inmigrantes para la cobertura de salud, inscripcion en Medicaid y programas similares a Medicaid, como HBIA/HBIS y otras preguntas en la interseccion de la ley de inmigracion y la cobertura de atencion medica.
Questions/Preguntas: danuelavelezclucas@povertylaw.org
Timeline: Every other Friday morning from 10-11 a.m. CT beginning September 29, 2023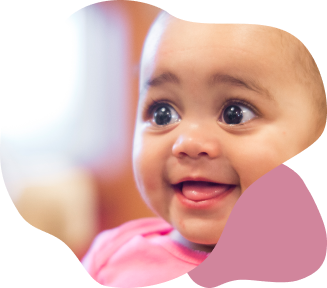 Join the Illinois Parent Survey Panel!
Illinois Action for Children
Parents' voices are crucial in shaping the programs and resources that support our children's development. That's why Illinois Action for Children is looking for dedicated parents like you to join an  Illinois Parent Survey Panel. As a panel member, you will be invited to take paid surveys where you can share your family's experiences. The first opportunity to participate is a quarterly survey where parents will receive a $25 electronic gift card for each survey completed.
Timeline: Ongoing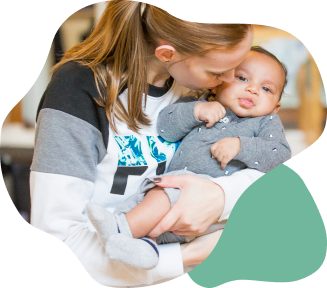 Maternal Health Summit
Illinois Dept of Public Health Office of Women's Health & Family Services
This Maternal Health Summit will convene maternal health partners from around Illinois to identify opportunities to reduce disparities and coordinate efforts to improve maternal health in the State. Topics to be discussed include what state programs are working on in maternal health since the last summit, the intertwining of reproductive and maternal healthcare equity, substance use and mental health in pregnancy, stories of women who experienced poor maternal health outcomes and many more. The Summit will serve as a time for maternal health partners, including advocates, providers, community members, and policymakers, to come together and align efforts during an afternoon of action planning. A more detailed agenda will be shared closer to the Summit date. 
Don't wait to register! Once full capacity is reached, registration will close.
Timeline: October 17-18, 2023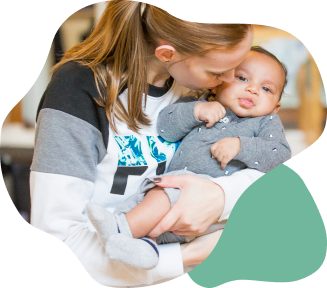 Illinois Reproductive Health Facilities Capital Grant Program
Illinois Dept of Commerce & Economic Opportunity
The Illinois DCEO has introduced a grant opportunity for healthcare providers who provide pregnancy-related services in a clinical setting. This opportunity will support reproductive health care providers in Illinois that are experiencing increased demand for their services. Projects could include improvements and repairs, new construction, security upgrades and equipment to increase capacity and enhance safety. Extra points will be awarded for projects in rural or underserved areas. Grants will range between $50,000 and $500,000.
Timeline: Rolling until funds are depleted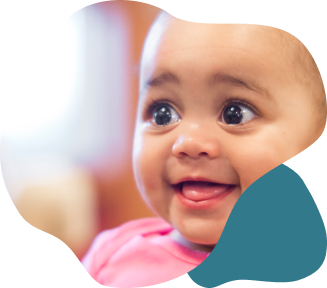 Share Your Family & Medical Leave Story!
Women Employed / Time to Care Coalition
The U.S. is the only industrialized nation that doesn't provide paid leave to its workers, but we can change that in Illinois. We need to hear from real people across the state about paid leave. Did you welcome a new child and your workplace offered no paid leave? Did you cobble together vacation and sick time? Make your voice and your story heard as we fight for paid leave in Illinois! Learn more about the Time to Care Coalition.
Timeline: Ongoing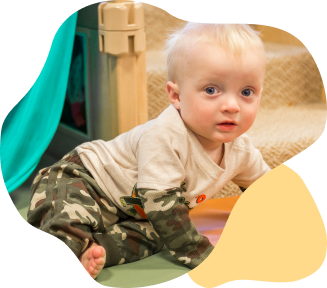 Tell Congress Not to Cut Head Start Funding in FY24!
National Head Start Association
The House Labor HHS Appropriations Subcommittee has proposed cutting Head Start by $750 million for the next fiscal year! This will result in roughly 80,000 children no longer being able to participate in Head Start or Early Head Start due to lack of funds. We cannot allow this to happen! Please email your members of Congress asking them to oppose cuts to Head Start that would harm the children & families we serve.
Timeline: Ongoing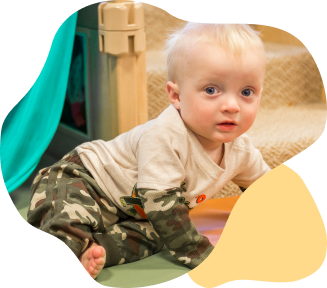 Tell Congress: Follow President Biden's Lead And Invest In Child Care Now!
Coalition on Human Needs
President Biden is taking bold action to deliver relief to as many working families as he can without congressional action, and moving forward on requests child care advocates have made for years. We're grateful to President Biden and Vice President Harris for this bold move. Now we call on Congress to invest in reaching more families and to reject harsh cuts that would reverse the progress we've made. Write a message today letting Congress know we need to expand funding so families nationwide can secure quality, affordable child care!
Timeline: Summer 2023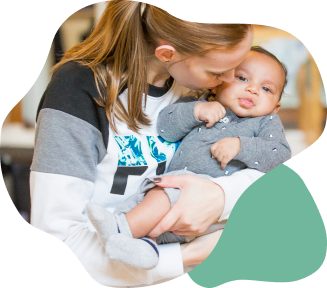 Virtual Conference, The Power of Discord: Beyond "Trauma-Informed Care"
Illinois Association for Infant Mental health
In this presentation, Dr. Claudia Gold will infuse new levels of meaning to our work with infants and caregivers by reframing the term "trauma-informed care" in the context of the Repair Theory of Development. This theory reveals how infants make meaning of themselves and the world around them in a continuous developmental process through messy moment-by-moment interactions with people who care for them. The presentation will offer evidence that healing from developmental disruption calls for not a one or even two step solution but rather for emersion of new ways of being in a whole slew of new relationships over time. Scholarships are available! To request a scholarship please contact Tajuana Rice at tlrconsulting1@gmail.com. 
Timeline: October 6, 2023 9:00 a.m.- 2:00 p.m. CT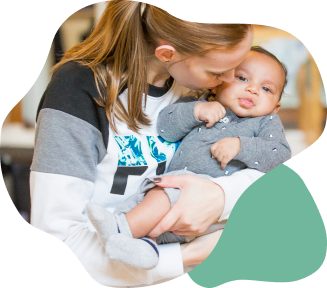 2023 National Prenatal-to-3 Research to Policy Summit
Prenatal-to-3 Policy Impact Center at Vanderbuilt University
Join more than 5,000 state lawmakers and advocates, researchers, and practitioners for a virtual event to hear which states did the most to help young children and their families thrive in 2023, and to learn about the newest research informing prenatal-to-3 evidence-based policymaking. At the Summit, participants can expect to gain insights into opportunities to engage in, and advocate for, evidence-based policymaking on behalf of young children and their families in 2024.
Timeline: Thursday October 12, 2023, 1-2:30 p.m. CT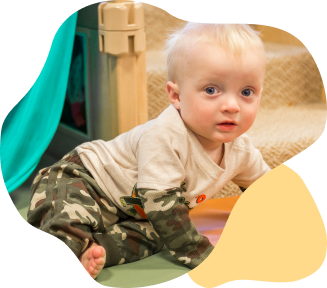 Early Intervention Town Hall Meeting for Families
Illinois Early Intervention Clearinghouse
The director of the Bureau of Early Intervention is hosting virtual town halls with families of children in early intervention. During this time you can share your experiences, ask questions, and voice your suggestions to improve early intervention. Benny Delgado, Chief of the Bureau of Early Intervention, will be present to personally answer questions and respond to comments. These meetings will be held online and information will be presented in English and Spanish.
Timeline: Thursday November 9, 2023 7:30-8:30 p.m. CT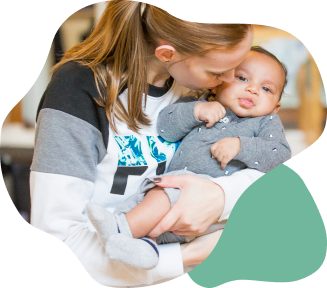 New Resources for Infant/Early Childhood Mental Health Consultants
Governor's Office of Early Childhood Development
The Governor's Office of Early Childhood Development is excited to share new resources that provide key information for Consultation in infant and early childhood education and care programs. Whether you're a leader or administrator of home visiting, preschool and center-based programs, the parent or family member of children in need of services, or someone looking to begin a fulfilling new career, these resources are for you!
Timeline: Ongoing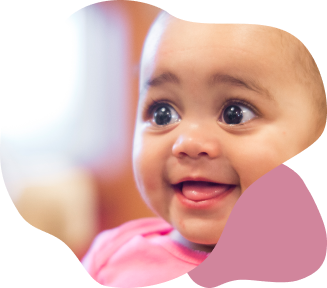 Watch Raising Our Voices: Community Conversations for Illinois' Youngest
Raising Illinois
We know that change begins with us, and that no one knows an area like the people who make up the local community. In that spirit, in June 2023 we gathered the coalition for a discussion on Community Conversations and how local folks can get together to talk about the needs of infants, toddlers and expecting families, and start working towards solutions.
Timeline: Ongoing
Disclaimer: The foregoing is publicly available information about upcoming events, resources, and reminders from third-party organizations. In some cases, Raising Illinois & Start Early have included links to other websites that are not owned or controlled in any way by Raising Illinois or Start Early, but that contain additional information about the events, resources or reminders. By clicking on any of the links above, you agree to be directed to the external website and you acknowledge and agree that Raising Illinois & Start Early shall not be held responsible or accountable for any information contained on such site. Please note that Raising Illinois & Start Early do not monitor any of the websites linked herein and do not endorse or approve any information posted on any such sites.