Family-friendly Work Policies
Cohesion between employers and families with infants and toddlers can improve the physical and economic health of those families and their communities.
The months directly after birth or adoption are critical for parents to develop close, nurturing relationships that set the foundation for a child's healthy development, and to rest and heal. Caring for a new child is both physically and emotionally demanding, and very much a full-time job.
High demand & provider shortages leave many families without options.
The United States is one of only a few countries that does not mandate paid family leave for new parents. And, here in Illinois, 60% of working people do not even have access to unpaid family leave. 
Accessing affordable child care is another challenge for new parents. Now more than ever, child care provider shortages compounded with an increased demand for services have left far too many families without quality care options for their infants and toddlers.  
60%
of working people in IL
have no access
to unpaid
family leave.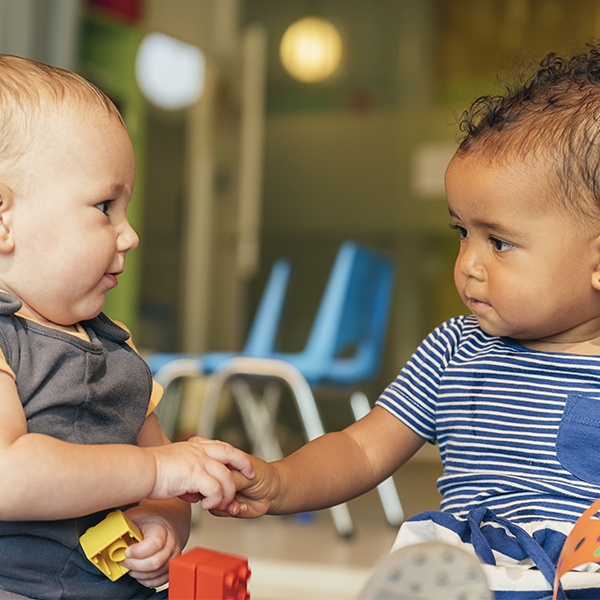 Prioritizing the health & development of our children
To best support new families with infants and toddlers, Illinois leaders and employers must take collaborative action that prioritizes the health and development of a child during those first few years of life.  
Support legislation that provides paid family and sick leave 

 

Establish "job search" as an eligible activity for parents of children under age 3 who receive support through the Child Care Assistance Program

Enact policies to increase predictability of work hours, especially in low-wage jobs

 

Increase access to jobs for parents through workforce development programs that are tailored to the needs of families with young children

 

Establish collaborations across child care and workforce development programs and the business community to support parents with young children in accessing jobs and job supports and addressing challenges related to variable work hours

 
Birthing parents
need necessary
time to rest
& heal. 
Increased number of employers that offer paid family and medical leave options
Birthing parents have the necessary time to rest and heal 

from the process of giving birth, which may involve recovering from a major surgery

 

Increased 

access to workforce development programs

 that support new parents